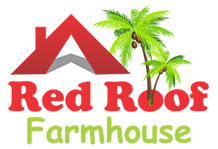 ---
Lilly Willkinson
---
---
Red roof is emblem of Kokan ,it provide excellent ventilation especially during summer and aesthetically as well. Our Farm house does the same. Situated near Chiplun our Red roof farm house is at Comfortable driving stretch.(Just 5 minutes away)
About us
Redroof farm house is the brain child and dream, the result of farsighted thinking on the part of Mr. Anil Salunkhe and his associates. Hailing from Koakn, Mr Anil Salunkhe based in Mumbai but his love for Mother land " KOKANACHI MATI" never diminish. in 2015 he initiated and completed working on Red roof – Symbol of Kokan and build his ´dream project´
Redroof farm house is located in the interiors of Konkan (Chiplun), set in the lap of Nature, is a great place to relax and unwind amidst peaceful surroundings .
What we offer
Red roof is spread over 2 Acres of lush green land set amidst mango, coconut & banana plantations and surrounded the hills.Redroof offers you the opportunity to stay at a huge, traditional Konkani house with two AC bedrooms & hall. Along with spending time in nature's lap, If your heart beats to a different tune and you love nature, a heavenly experience awaits you at our farm house "Red Roof " Which goes beyond the conventional limits of Hospitality,
We provide the best regional accommodations with facilities that will make your holiday a memorable one. Relax, rejuvenate, and party with nature. The space evokes peace, excitement, calmness. Many indoor and outdoor games await you at the resort. It also includes a fun play area complete with swings, slides and sand pit for our little guests. Atithi Devo Bhava!!!! Give us an opportunity to serve you. We are sure you will come back for more.
Location advantage
Comfort at homely feeling. It is perched by river side surrounded by forest & loads of mango, cashew and kokam trees. All the uniqueness of the Konkan area including its beautiful red soil, abundance of coconut-beetle nut trees (naariyal, supari), medicinal aurvedic plants, aromatic spices, rare species of birds, and clumps of huge mango trees and much more. Best to be visited in all seasons. You can enjoy the distinct glory of Konkan in every season. However, monsoon offers you unique experiences. The river joyfully overflows with their rushing streams; paddy fields cover themselves with a verdant green carpet ready to welcome you. You can enjoy winter with the mist and fog. In the shivering nights of winter, you can enjoy with the warmth of camp-fire. In summer, taste the incredible konkan mewa which is mix of mangoes, jackfruit, kokam, cashew, karavandas(kali-maina).It is the perfect holiday spot for a relaxing vacation. This place is definitely a paradise on earth, away from the busy city life. The variety of birds in the vicinity makes it a paradise for bird watchers.
You can visit nearby wel known places ie Other Surrounding Atractions:
Ram Vardayni Mandir - 10 min
Parshuram Mandir - 10 min
Dervan Shrusti - 25 min
Gihagar – 70 min
Ganpatipule Beach - 90 min
Dapodi- 90 min
Maldoli back water – 40 min
Govalcoat – 10 min
---
---
Red roof Farmhouse
---
---
Red roof is emblem of Kokan ,it provide excellent ventilation especially during summer and aesthetically as well. Our Farm house does the same. Situated at Chiplun our Red roof farm house is at Comfortable driving stretch. .